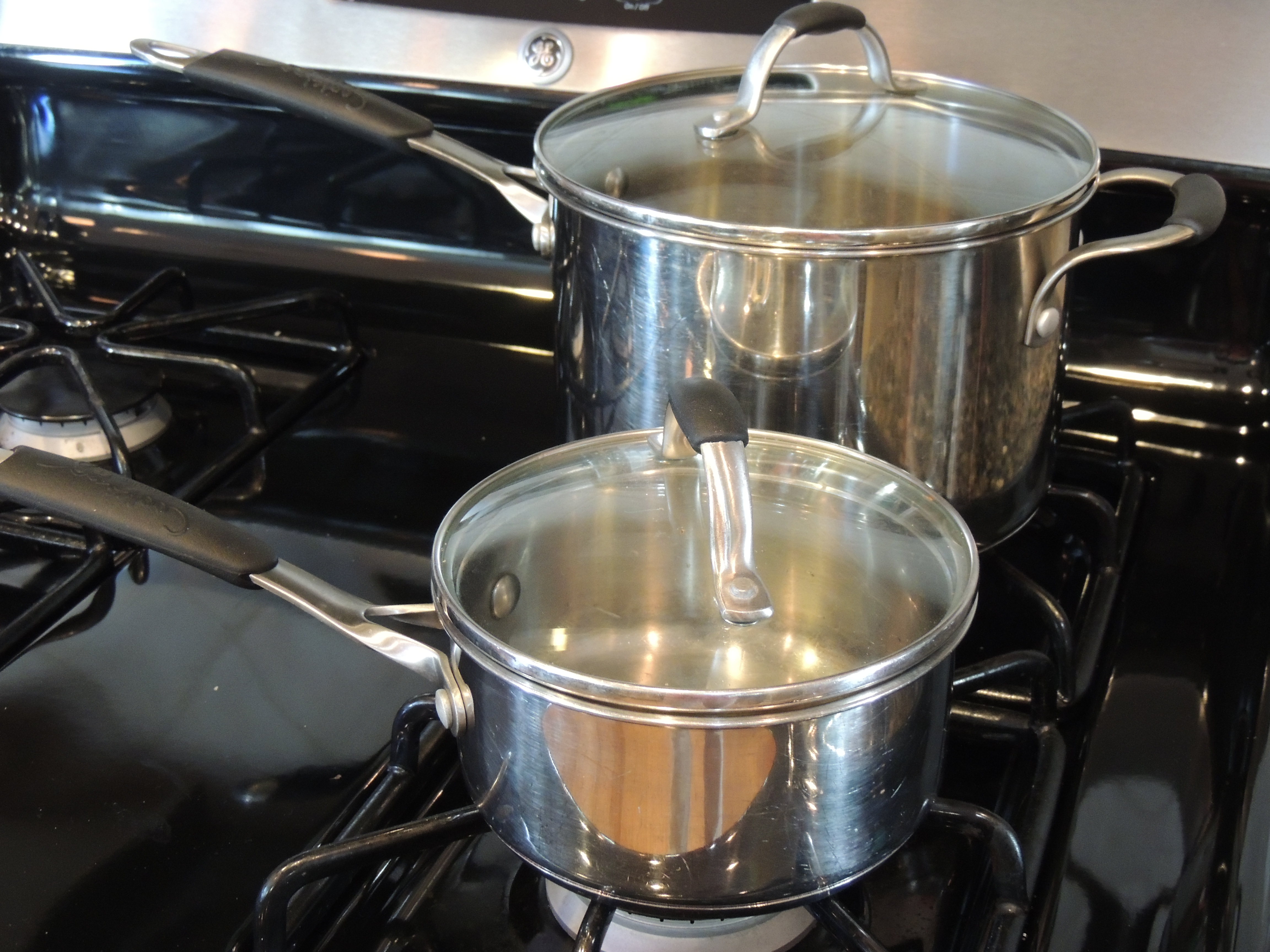 Greg and Rebecca needed to outfit their tiny dorm or apartment kitchens, and spend as little money as possible! I was happy to give them some old pans and finally buy something new for myself. Win, win! This will probably be true for you too.
If you have the luxury of asking for specific hand-me-downs or better yet, buying new pots and pans, our space-saving recommendations are to have two saucepans: a 4-quart and a 1-quart. With these you'll be able to follow all of the recipes in our cookbook (at least the ones that require a pan). As a bonus, these saucepans don't take up much cabinet space at all when stacked inside of each other.
You might be wondering how you can survive without a large pot. I've been surprised how much I can do with my 4-quart pan, from boiling pasta to cooking chili for a Super Bowl party to sautéing onions when my skillet is not available. However, if you're like Greg and were gifted with a large soup pot (6 to 8-quarts), you'll be able to double many of the recipes and freeze part of them. Greg typically shops on Saturday, then cooks up large quantities of food on Sundays to freeze and eat during the week when he has no time to cook.
~ Bobbi