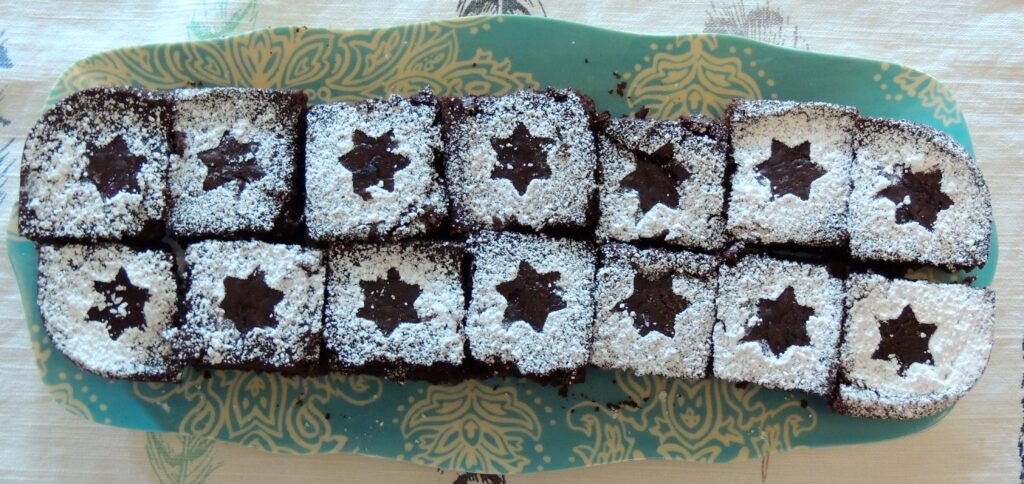 As a Finite Foodie, you may think there's no way you can bake–especially if you watch Cupcake Wars or the Great British Bake Off. But don't be discouraged. You absolutely can bake many wonderful treats using our Finite Foodie staples and kitchen equipment. You don't even need an electric mixer for most recipes!
Our Finite Foodie Cookbook provides a comprehensive guide with detailed explanations of the main staples we recommend, but we're going to share some or our top secret information with you today. (We recommend you purchase the cookbook for the complete details though!)
Here are the Finite Foodie kitchen supplies that will give you the foundation you'll need to start enjoying the aroma (and taste) of fresh-baked cookies, cakes, cobblers, and more!
KITCHEN WARE
Rimmed baking sheet
Baking dish (glass, 8×8-inch)
Measuring utensils
Large kitchen spoons (we like wooden spoons for mixing cookie dough)
Whisk(s)
Food turner
BAKER'S SPICES
Salt
Allspice
Cardamom
Cinnamon
Cloves
Ginger
Nutmeg
NON-PERISHABLE STAPLES 
Baking powder
Baking soda
White flour
PERISHABLE STAPLES
Butter (or butter substitute)
Eggs (or applesauce as a vegan substitute in some cases)
Milk (dairy or non-dairy)
Oats
Also see our post on Stocking a Gluten-Free Pantry for gluten-free alternatives.
Once you've purchased these foundational items, you'll be able to start baking. Start with our very simple recipe for Snickerdoodles or Peanut Butter Cookies. Other desserts will require just a few special ingredients that can be easily found at grocery stores and even Target or Walmart. Most of our cookie and cake recipes use a special Finite Foodie technique of melting the butter in a saucepan and using the pan as your mixing bowl. We're all about washing as few dishes as possible!
If you love whipped cream, we recommend getting an electric mixer, although you can whip cream the old-fashioned way with a whisk. Read more about  how to choose the best electric mixer for you.
A pastry blender and rolling pin are handy items to have if you want to make pies (see Rustic Apple Pie), but we also give instructions on how to make pie crust without any of these extra gadgets, so don't let that stop you from trying! Avoid pie crusts altogether and crush graham crackers for a graham cracker crust (see Pumpkin Pie Bars).
We hope this inspires you, as you start planning holiday food gifts for your family and friends–or for yourself!