What's for Dinner Tonight?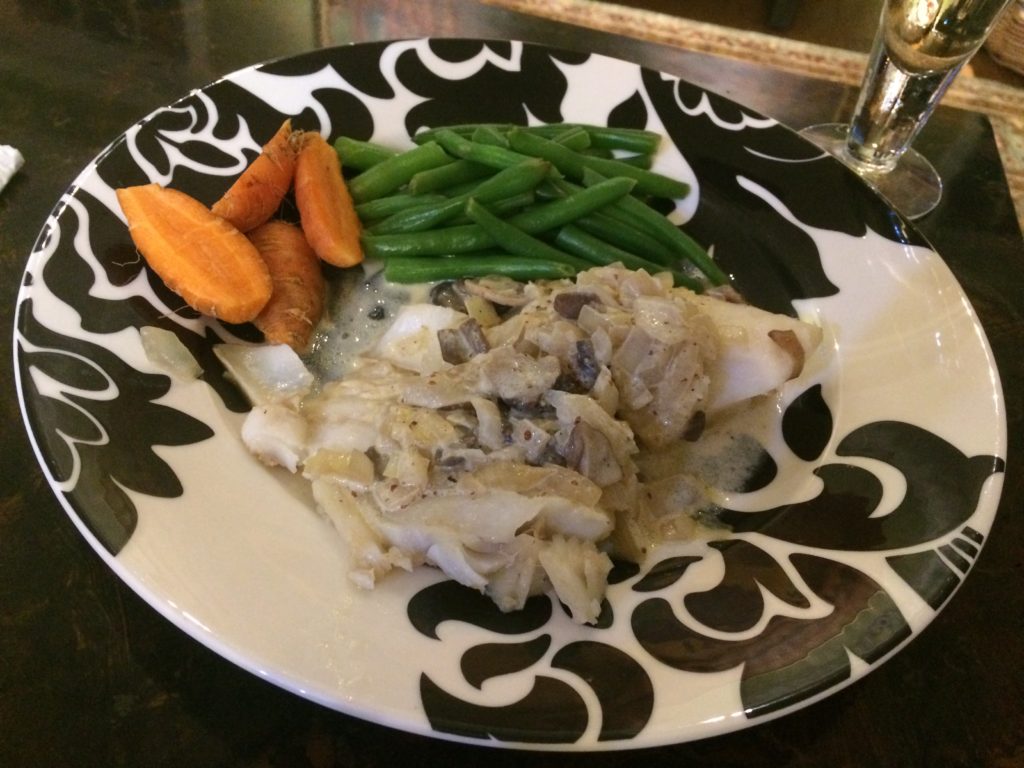 Fish with Creamy Mushroom Sauce
(recipe available in cookbook)
Green Beans, or Haricots Verts
Carrot Sticks
Dessert: Chocolate Cardamom Cake
Another one of our go-to recipes, Fish with Creamy Mushroom Sauce is a nod to days spent in France, eating simple but delicious meals in small bistros. The sauce has just enough cream for a rich flavor, but not enough to weigh you down. Keep your kitchen stocked with onions, garlic, frozen sliced mushrooms, and a few other staples so all you'll need to pick up are fish and cream. Make sure the fish is fresh and use it the same day for best results. If fresh fish is not available, we would recommend frozen cod fillets that hold up pretty well when thawed.
As you'll notice, we're big fans of steamed green beans and carrot sticks as sides, but any straight-forward vegetable or salad goes just as well. To keep with the French theme, try sautéing haricots verts (thin, French green beans) in a little butter or olive oil and serve with cooked carrots tossed with butter and thyme.
Having guests? The recipe can serve up to four people, especially when accompanied with a side serving of rice (great for soaking up the sauce). Follow it with Chocolate Cardamom Cake and espresso to really impress your friends. Yum!
Fish with Creamy Mushroom Sauce is only available in The Finite Foodie Cookbook, so pick up your copy today.