When you're entertaining but are short on time, put together a nice antipasto platter. Antipasto (plural, antipasti) is the first course of an Italian meal. We use it to refer to an appetizer platter that consists of Italian vegetables, meats, and/or cheeses. If you're wondering how to put together a nice combination, we've provided a few guidelines below. Then, let your imagination run wild and unleash your creative side.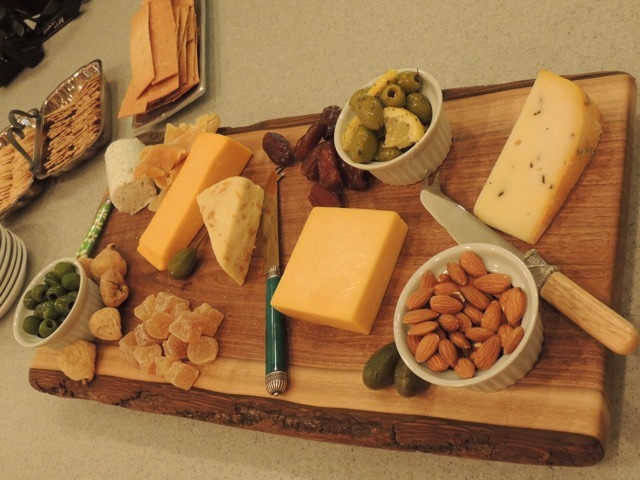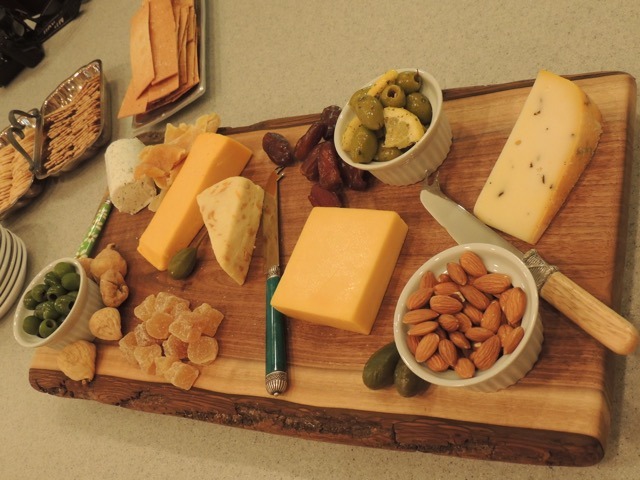 Some of our favorite antipasto platters:
Simple Platter
Olives
Nuts
Small cubes of cheese
Italian Veggie Platter
Olives
Roasted bell peppers
Sun-dried tomatoes in olive oil, or cherry tomatoes
Artichoke hearts
Peppadew* peppers (optional)
Pepperoncini* (optional)
*Terminology:
Peppadew peppers are red, round peppers that are sweet and spicy. Pepperoncini are mild green pickled peppers.
Italian Cheese, Fruit and Nut Platter
Choose three different Italian cheeses—examples provided.
(We added thin slices of prosciutto, rolled up.)Sliced provolone, or a wedge of fontina
Bocconcini (small mozzarella balls)
Asiago, Romano, or Parmesan cheese (wedges, or bite-size pieces)
Fresh figs and/or grapes
Walnuts
Italian Meat and Cheese Platter
Choose up to four Italian cheeses and up to three cured meats—examples provided.

Provolone, fontina, or any mild, semi-soft to firm cheese
Bocconcini, or other small mozzarella balls
Asiago, Romano, or Parmesan cheese (wedges, or bite-sized pieces
Gorgonzola (optional)
Thinly sliced salami, prosciutto, pepperoni, etc.
Garnish:* Italian parsley or olives
Arrange on a platter, cutting board, and small bowls.
Include toothpicks, plates, and/or forks, as needed.
Add breadsticks, sliced Italian bread or crackers, if desired.
*Terminology:
Garnish – an item (usually food, but not necessarily) added to a dish to improve the appearance and sometimes to improve the flavor as well. The term can be used as a noun or a verb. Example: You can garnish your dish with a garnish, like parsley.
+++++++++++++++++++++++
Do you like to arrange beautiful platters? If so, take a picture and share them with us in a comment. We'd love to see what you're creating!