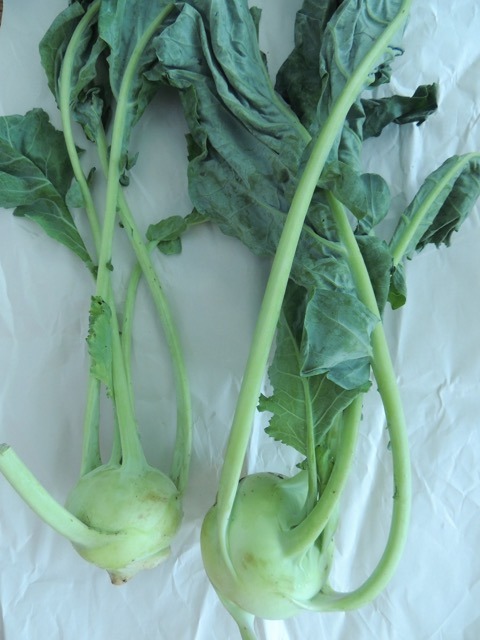 Don't be intimidated by this strange-looking vegetable. It's quite easy to cut up and can be eaten raw or cooked. We prefer it raw and will often add it to our green salad or coleslaw. It works very well on a crudité platter too.
Kohlrabi is slightly sweet and pleasantly crisp. It's mild flavor makes it a hit with almost everyone, even kids.
To cut, remove the stalks and leaves (which can also be added to a salad or sautéed if young and tender). Then trim off the bottom and cut in half. This makes it easier to handle. Now, peel off the tough outer skin with a vegetable peeler or paring knife.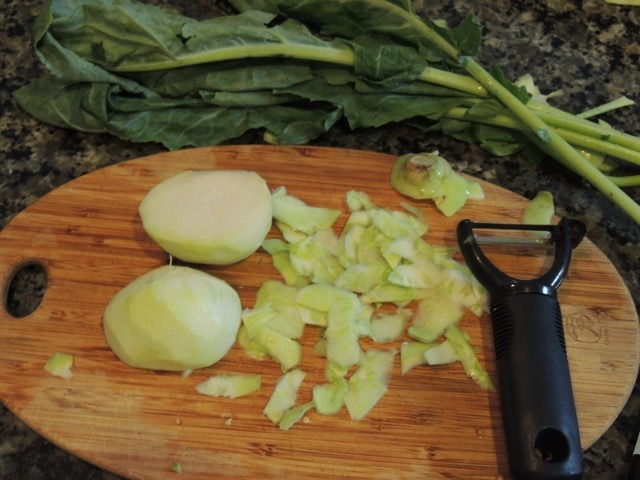 Now you're ready to slice:
You can cut the slices into thin strips and toss in a salad, or eat the slices with your favorite vegetable dip, or our Creamy 5-Spice Dip.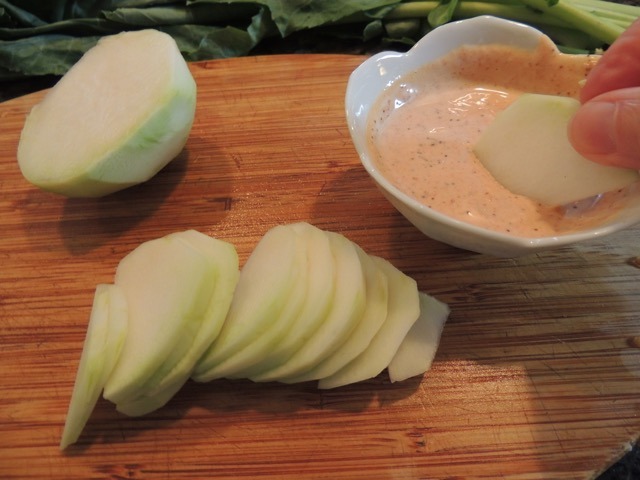 We hope you'll give kohlrabi a try. We think it will become a new family favorite!