July 11th is National Mojito Day! Now that's a holiday we don't mind celebrating on a hot July day!
Did you know that mojitos originated in Cuba, the birthplace of rum? In the 19th century Cuba was the world's largest producer of sugar cane, so it's no surprise that they created a drink using rum (fermented sugar cane juice) and sugar. Lime and mint round out the taste, with ice and sparkling water turning it into a refreshing and thirst-quenching beverage. As early as the 1500s, these ingredients (minus the ice and sparkling water) were used as medicine for certain tropical illnesses. Rum was thought to provide many health benefits, and as late as the 1950's Barardi rum used the slogan "Barcardi. Healthful, Delicious, and Cuban."
Whether you're sitting in a fancy restaurant or simply on your back patio, what could be better than celebrating National Mojito Day with a drink that makes you feel like you're lounging under the shade trees on a Caribbean island?
Of course, a classic mojito is hard to beat: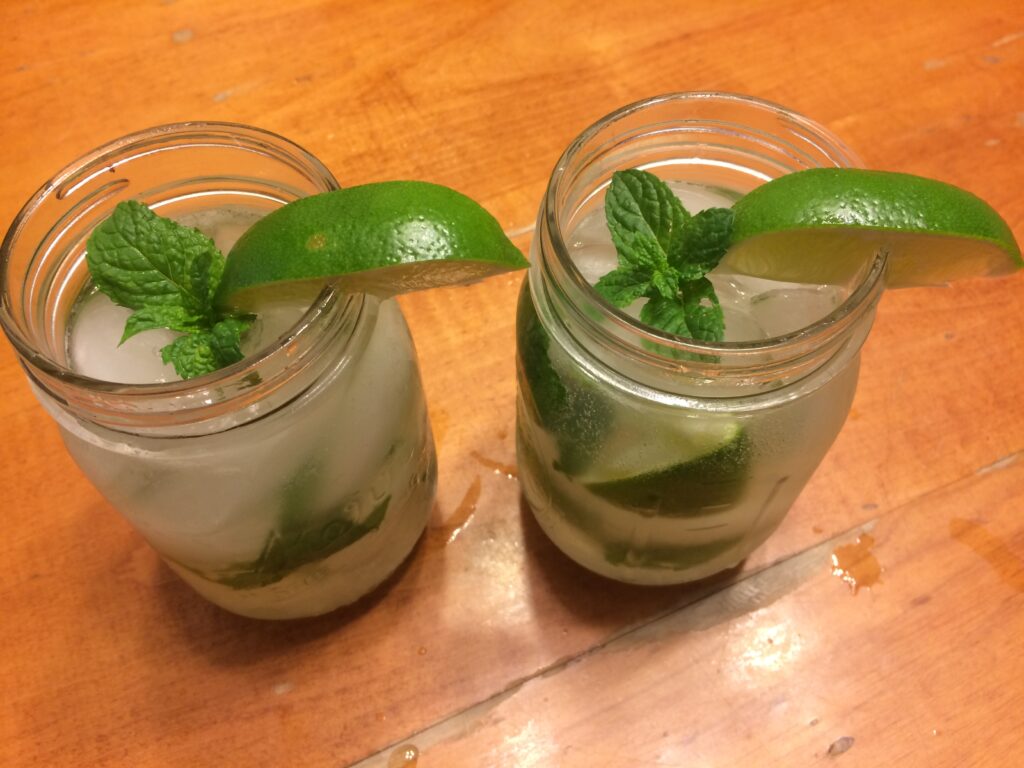 But sometimes it's fun to experiment and come up with your own signature drink. Since we're crazy about mangoes, we decided to make a Mango Mojito.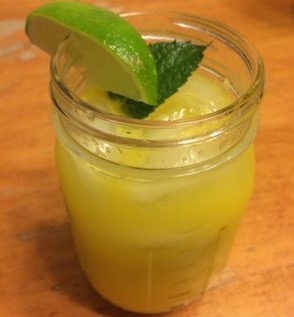 Just follow our instructions for How to Make a Mojito and add some homemade mango nectar, as described below.
Although you can easily buy mango nectar at the grocery store, it's FULL of sugar. That's why we decided to make a healthier (and less expensive) version at home.
1 1/2 cups of mango (fresh or frozen)
1 cup of water
Put the mango into a blender and blend thoroughly. If using fresh mango, cut the mango according to our "how-to" instructions.  If using frozen, place directly into the blender. 
Turn on the blender to chop into tiny pieces, then begin to slowly add the water.
Once you've added all the water, allow the mixture to blend together for 30-60 seconds until smooth.
Mango is naturally very sweet so we don't add any extra sugar to ours. Especially because there is simple syrup in the mojito! (If you do not have simple syrup, you can add 1 tablespoon of sugar to the mango nectar mixture. But we highly recommend making your own simple syrup using our mint variation. Either way, be sure to use sugar cane sugar for a more authentic taste and to avoid sugars made from genetically modified sugar beets.)
Add 4 tablespoons of the mango nectar during Step 3 of How to Make a Mojito and you are ready to enjoy!