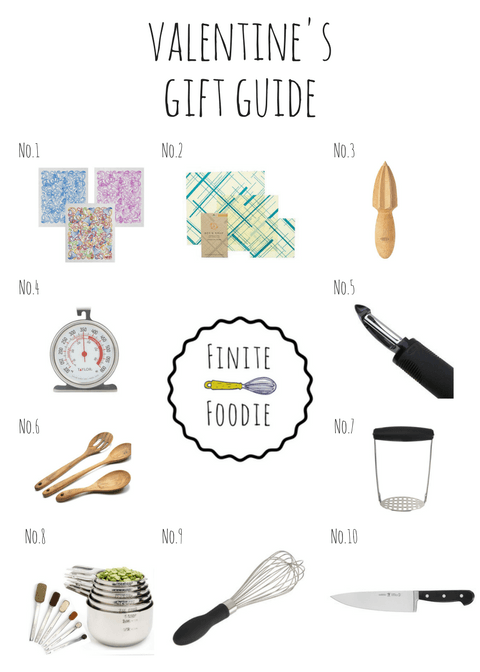 No. 1 Wet It Dishcloth Set | No. 2 Bee's Wrap Reusable Sandwich Wrap | No. 3 Oxo Wooden Reamer | No. 4 Oven Thermometer | No. 5 Oxo Peeler | No. 6 Wooden Spoon Set (3) | No. 7 Oxo Potato Masher | No. 8 Measuring Cups and Spoons Set | No. 9 Oxo Whisk | No. 10 Chef's Knife
It's the season of love and what better way to celebrate the foodies in your life by getting them some fun kitchen gadgets! These items are our favorites for the finite foodie in your life.
Round out their kitchen supplies with the peeler or potato masher. Upgrade your loved one's spoons with a nice wooden spoon set. And, yes, we see the irony in getting the finite foodie in your life a knife for Valentine's Day, but we promise they will appreciate it!
We hope you have a wonderful Valentine's Day, celebrating all of your loved ones.