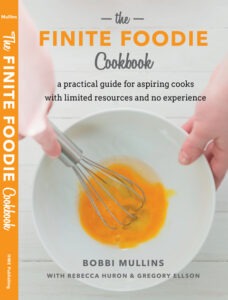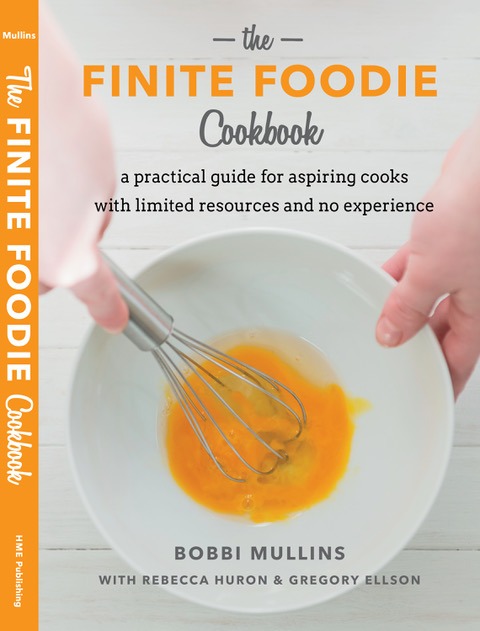 THE FINITE FOODIE COOKBOOK is for those who crave nutritious, easy-to-make meals on a budget. Inspired by the lack of tasty, healthful food available in college, Bobbi's children Rebecca and Greg teamed with their mother to create recipes designed for novice cooks. If you are looking for simple, wholesome, and cost-effective meals, this is the cookbook for you.
With over 150 basic recipes, The Finite Foodie Cookbook includes creative recipe variations, simple serving suggestions, and tips for shopping, preparing, and cooking meals. The authors include many techniques and cooking terms to guide beginning cooks through the fulfilling process of creating satisfying meals for themselves and others.
Learn how to…
EQUIP your kitchen with basic cookware
STOCK the shelves with useful staples
PLAN meals and SHOP efficiently
PREPARE simple, nutritious meals
ALL WITH LIMITED RESOURCES AND
LITTLE TO NO EXPERIENCE–
BECAUSE ANYONE CAN COOK!
ONLY $12.00!
Cookbooks are sent priority mail. For shipment outside the United States, or for ordering very large quantities, please use the Contact Us form, and let us know the number of cookbooks and/or your location. We'll send you a special invoice. Thanks for your support!