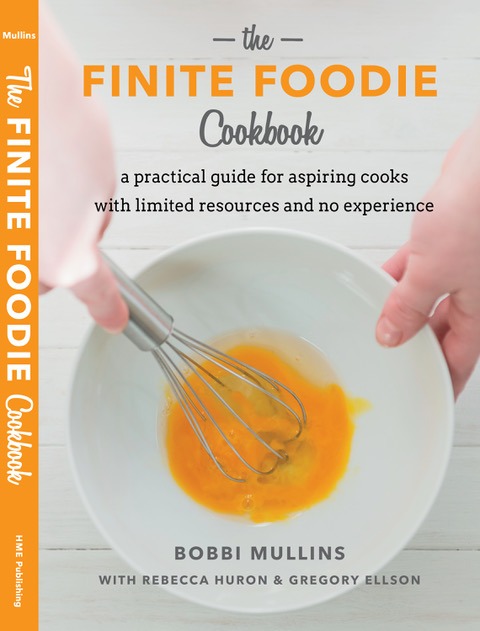 Want to cook, but don't know where to begin?
BOBBI MULLINS along with her children, REBECCA and GREG came up with the idea for this cookbook when Greg was a sophomore and Rebecca a senior in college. They both came to realize that homecooked meals like Mom's were preferable to cafeteria food and takeout—not only in taste, but also in cost and nutrition.
In THE FINITE FOODIE COOKBOOK, the authors share their experiences in the kitchen, while answering many of the questions you may have, so you, too, can begin to cook delicious meals at home—even if you're convinced you can't boil water!
Learn how to…
EQUIP your kitchen with basic cookware
STOCK the shelves with useful staples
PLAN meals and SHOP efficiently
PREPARE simple, nutritious meals
ALL WITH LIMITED RESOURCES AND
LITTLE TO NO EXPERIENCE!
Order your copy today for $17.95. We are also offering a special Priority Mail flat-rate shipping charge of $7.25 for orders up to 3 cookbooks if shipping is within the US. For orders over 3 books, Priority shipping is adjusted to $13.65.
For shipment outside the United States, or for ordering very large quantities, please see the Contact Us tab, and let us know the number of cookbooks and/or your location. We'll send you a special invoice. Thanks for your support!