We learned this trick by watching the servers in a Mexican restaurant as they made guacamole in front of us. Ingenious! I don't know why we didn't think of it earlier, but we've been cutting our avocados like this ever since (for about 20 years). It works best with thick-skinned Haas avocados, but you can still use the technique for any variety. Just be careful not to cut through the skin.
Cut the avocado in half.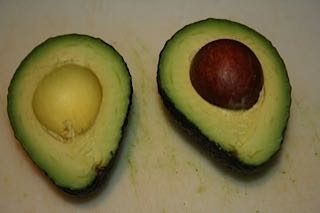 Remove the pit (large seed) by jabbing it with a knife and pulling it out.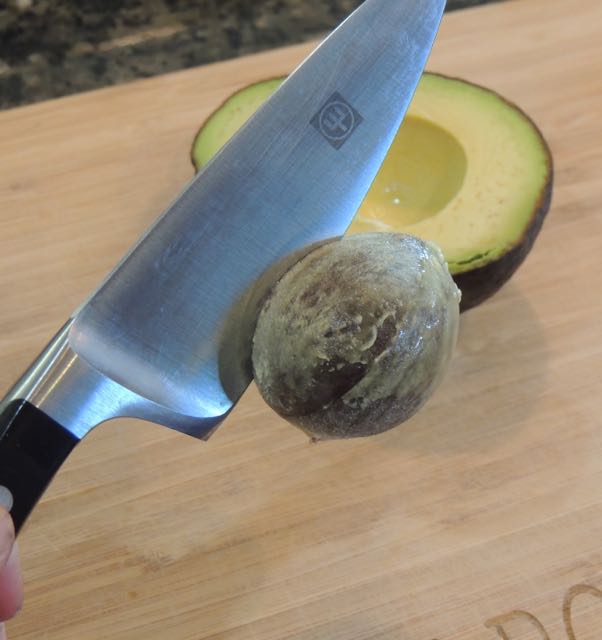 Hold one half of the avocado in the palm of your hand. With the knife, cut slices through the soft flesh but not through the outer peel.
You can also slice the other direction if you want diced avocado. Use a spoon to scoop out your slices or dices.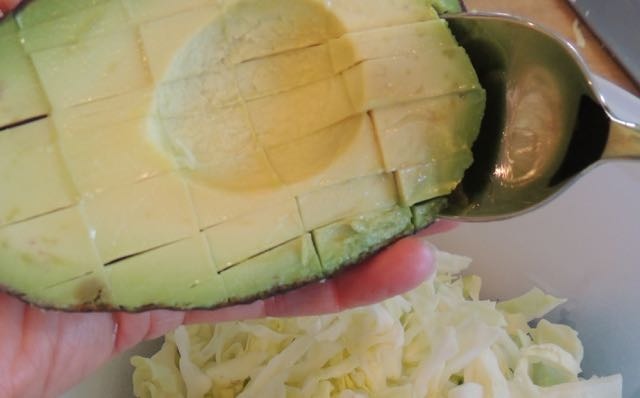 You can also just scoop it out whole, if you're planning to smash it up anyway.
By scraping out all of the avocado meat, including the darker green part that lies directly under the skin, you will be able to eat the highest concentration of carotenoids (the really healthy stuff).
Avocados are delicious in salads…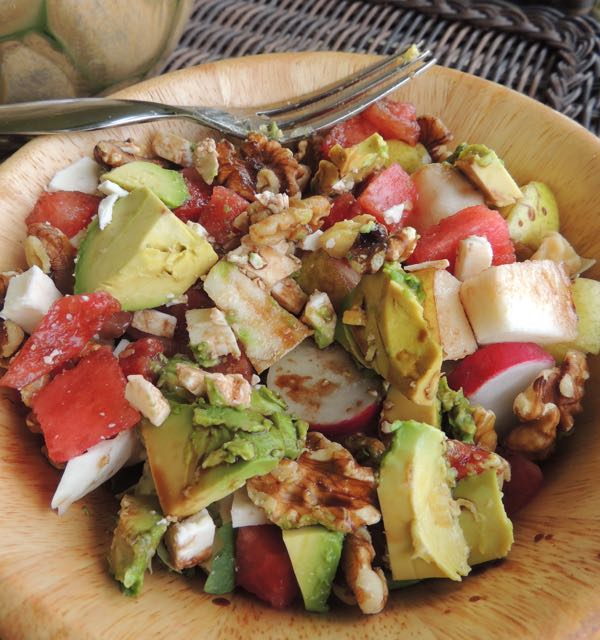 … around salads…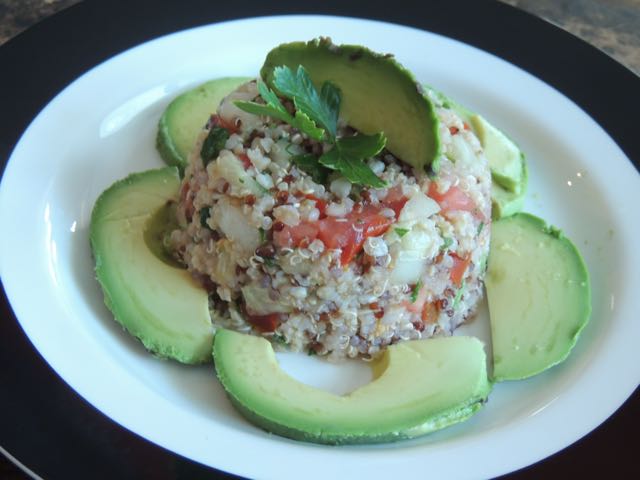 … and on salads.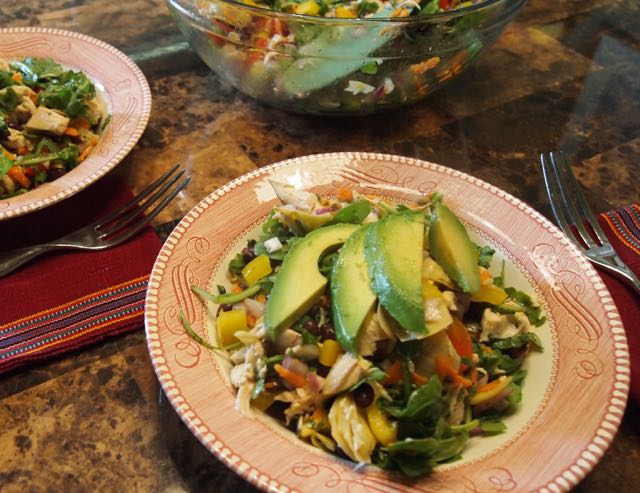 Avocados even taste great when cooked inside dishes like our Green Chili Chicken Enchiladas!