The heat and humidity this summer have been brutal, leaving us uninspired to slave over a hot stove, that's for sure!  How have we coped? First of all, we've avoided heating up our house by eating cold foods (like salad!) as often as possible. Second, when we have cooked, we've moved it outside.
Even if you're a vegetarian, there are plenty of foods that taste great when grilled, including summer squashes. If you think that sounds boring, well, you haven't been to a farmers market recently. In our trips, we've discovered numerous types of zucchini and "yellow" squash, as well as colorful and odd varieties that we can't even name: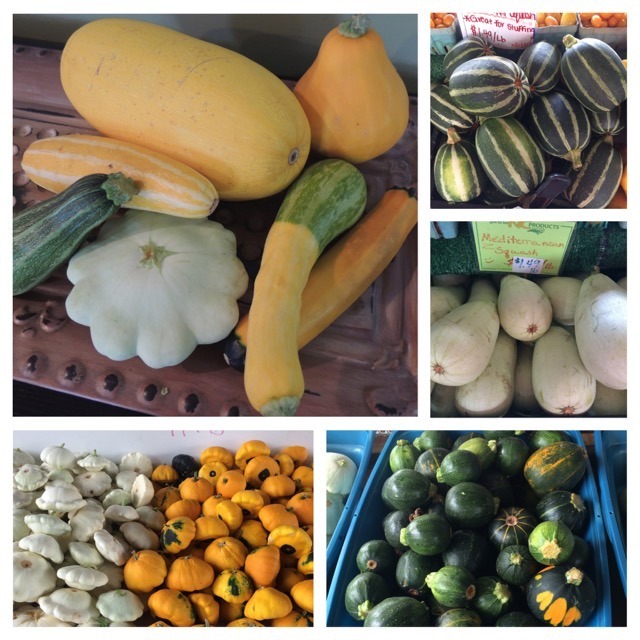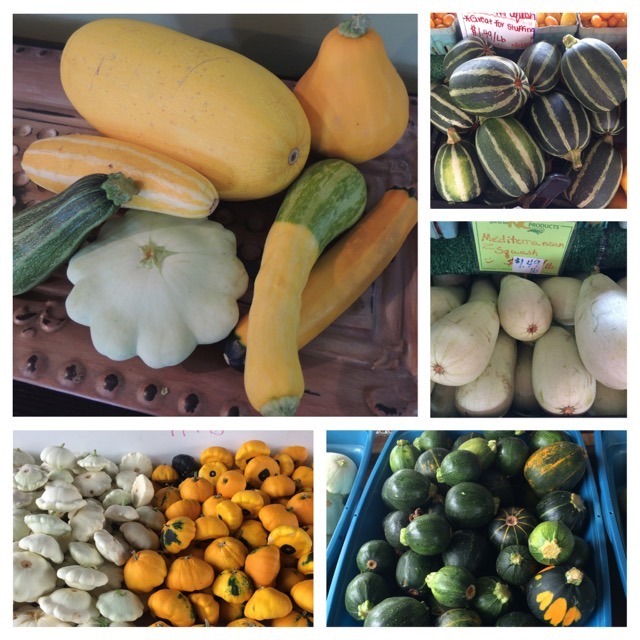 Most (but not all) of these summer squashes can be used in any recipe that calls for zucchini or yellow squash. However, if you're like us, you just want to relax in the summertime and keep your culinary experiments to a minimum.  This is one reason we like grilled summer squash so much! There's no need to peel these vegetables or scoop out the inside. Just slice your squash into  1/4-inch thick slices: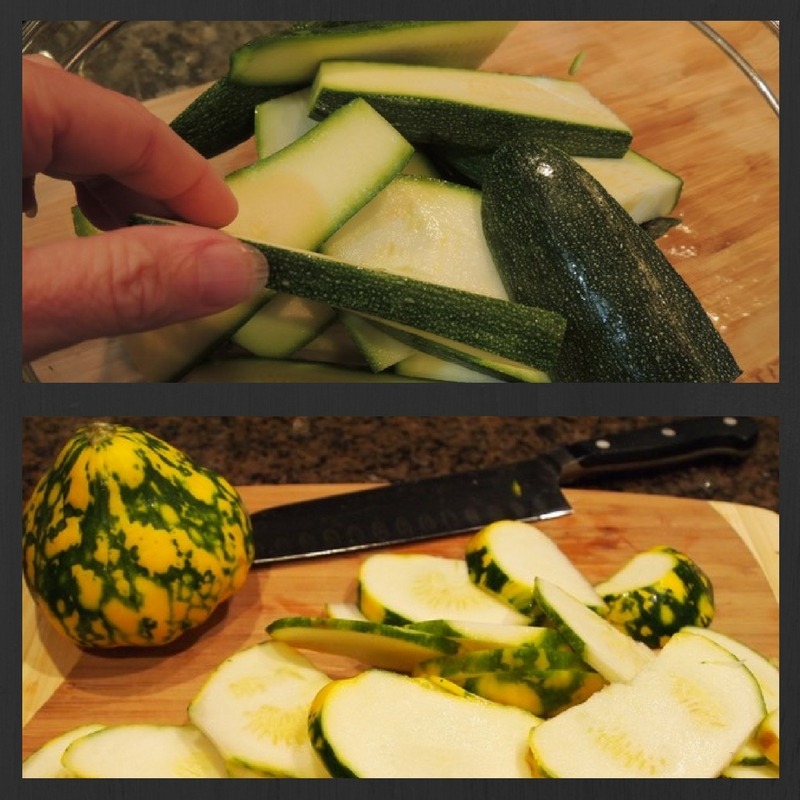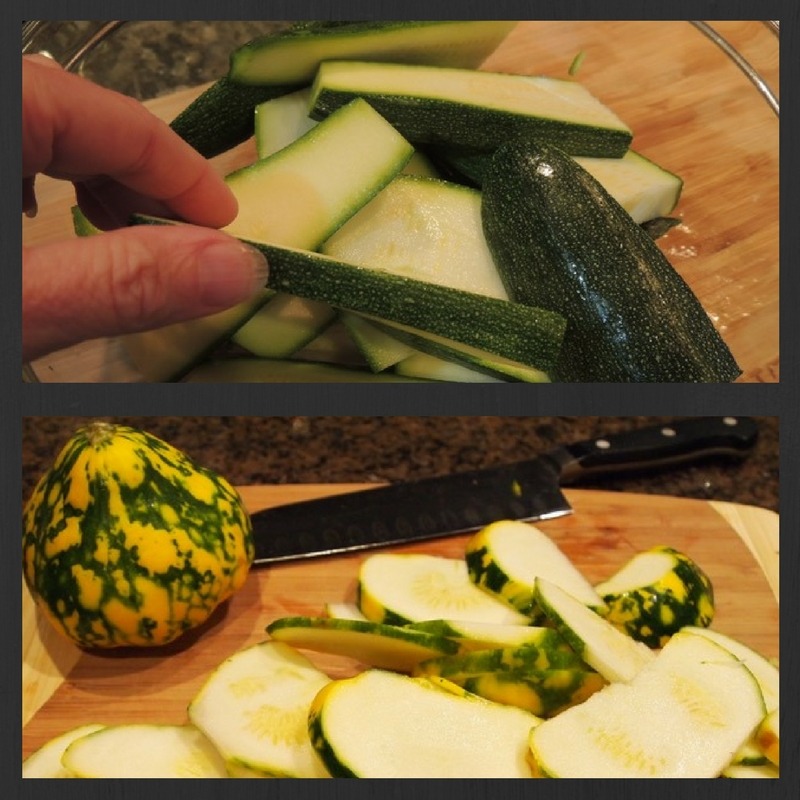 Toss with some olive (or high-heat cooking) oil, salt and pepper then cook on your grill about 2-3 minutes on each side. Voilà! They are now ready to eat!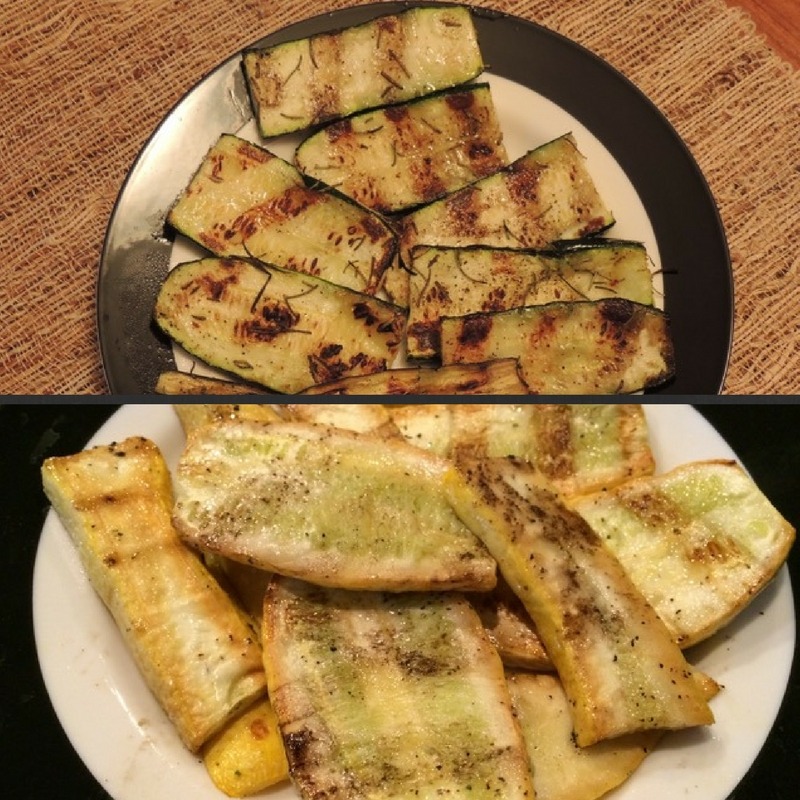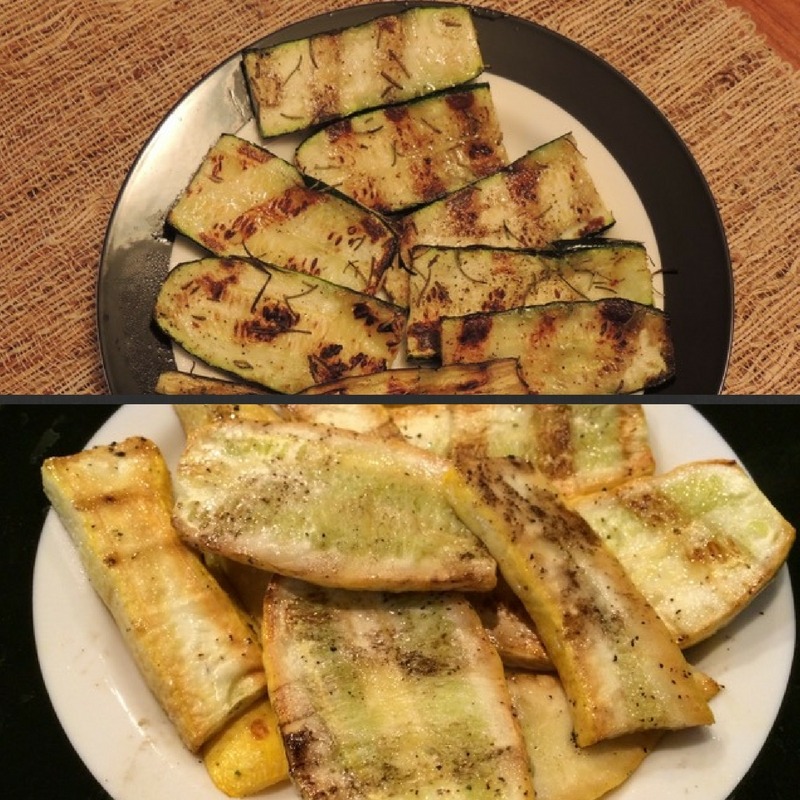 If you want to add a little extra flavor, toss the cooked slices with some balsamic vinegar and/or herbs. We like mint or rosemary with our zucchini and oregano or thyme with our yellow squash, but you'll find your own favorite combinations.
Some of the squashes showing up in late summer resemble winter squashes, in that there's a seedy center that should be scraped out first. It might be hard to tell, but a vendor at the farmers market should be able to give you ideas. When in doubt, ask!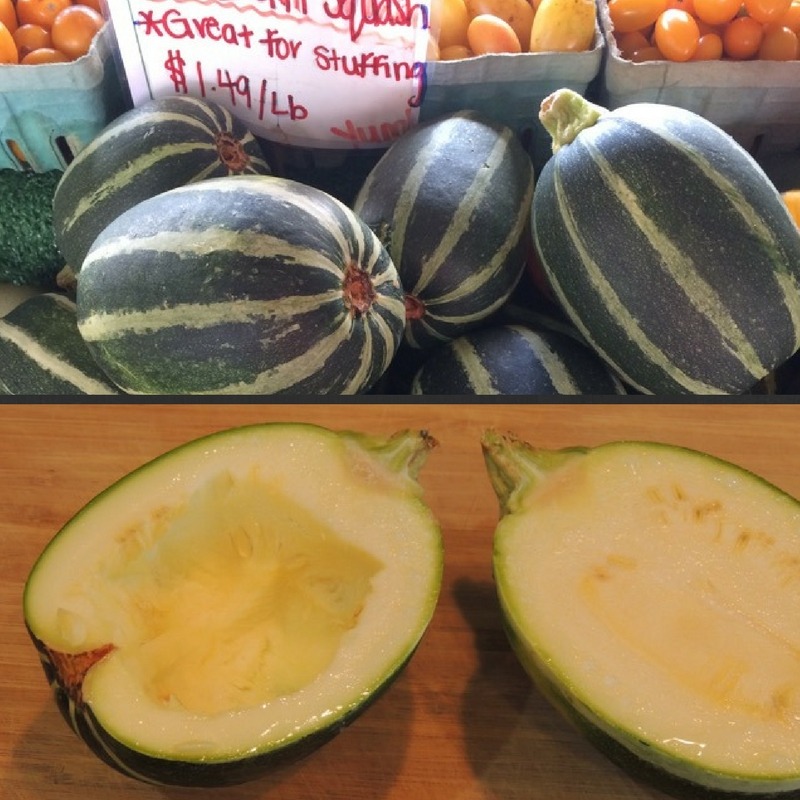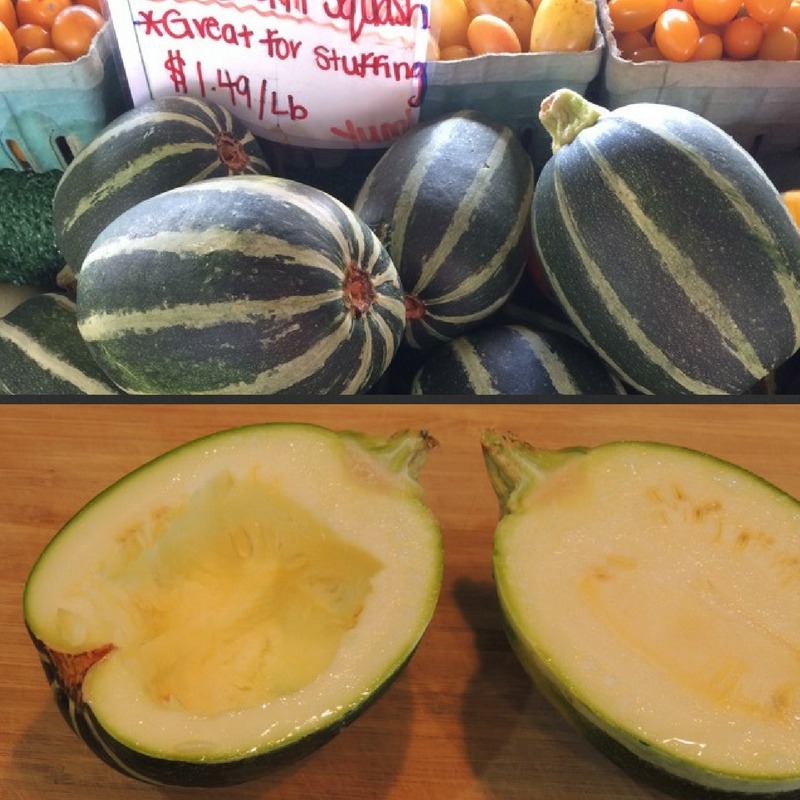 These types of squashes are delicious stuffed with beans, rice, meat, etc., and we plan to work on some recipes once the weather cools off a bit.
For now, get that grill heated up and invite some friends over. The summer is almost over!