What's for Dinner Tonight?
Polenta Vegetable Bake
Fresh Fruit
This has to be one of the simplest menus we have. Polenta Vegetable Bake in a meal-in- one, and it's so easy to put together, we even let two-year-old Oliver help!
Depending on the age of your child, you can let them slice the polenta or do it yourself. They will enjoy plopping the slices into the 8×8-inch baking dish. Our littlest Finite Foodie ("O") also had a great time grabbing handfuls of baby spinach to place on top and pat down.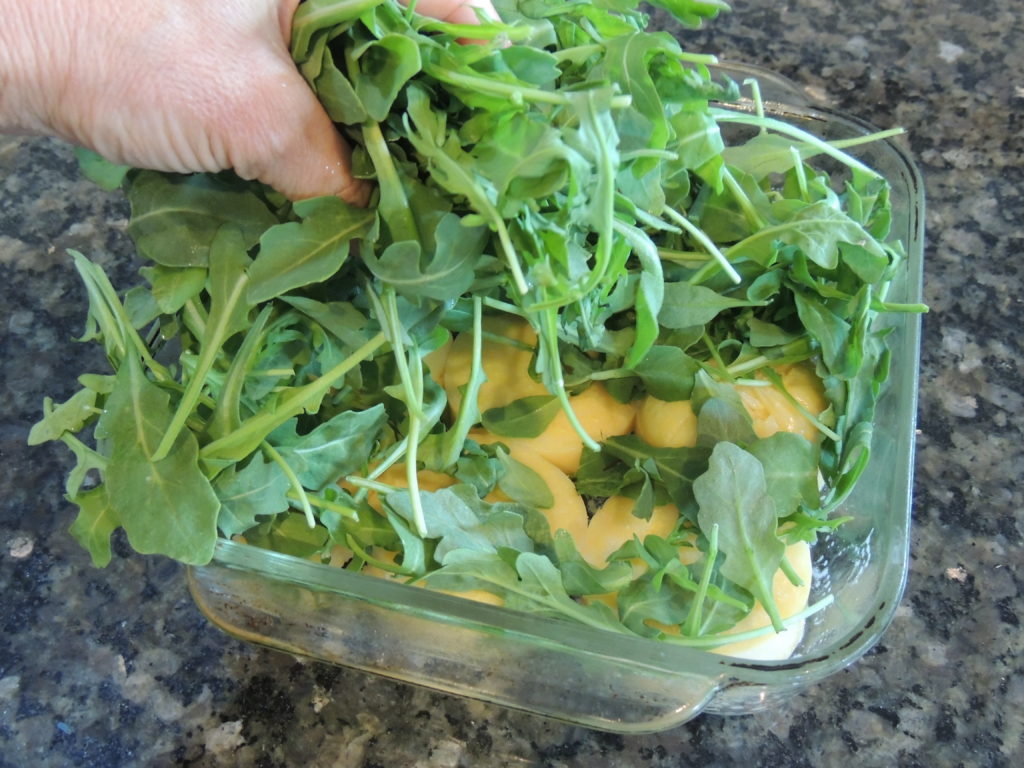 We opened the can of tomatoes and O poured them in a bowl, to which we added the remaining ingredients. O "helped" with pouring the mixture into the baking dish. Finally, we let O sprinkle the cheese on top. If a two-year old can do this, think how easy it will be for you!
There's really no need to serve anything at all with this dish, but it works as a nice side dish to fish, poultry, or meat (for those carnivores in your house).
In keeping with the simple and healthful theme, we normally serve fresh fruit for dessert. Choose whatever is in season and serve in a bowl, or make a nice fruit salad if you prefer.