Strawberries taste like strawberries again, which can only mean one thing: it's spring! As I started to write this, the song Strawberry Jam, by Michelle Shocked came on. That was not planned, but I was thrilled. It told me to get up and dance! Whew! I needed that, after all of the strawberries and whipped cream I've been indulging in.
If you're like me, you simply can't resist stocking up on these springtime beauties.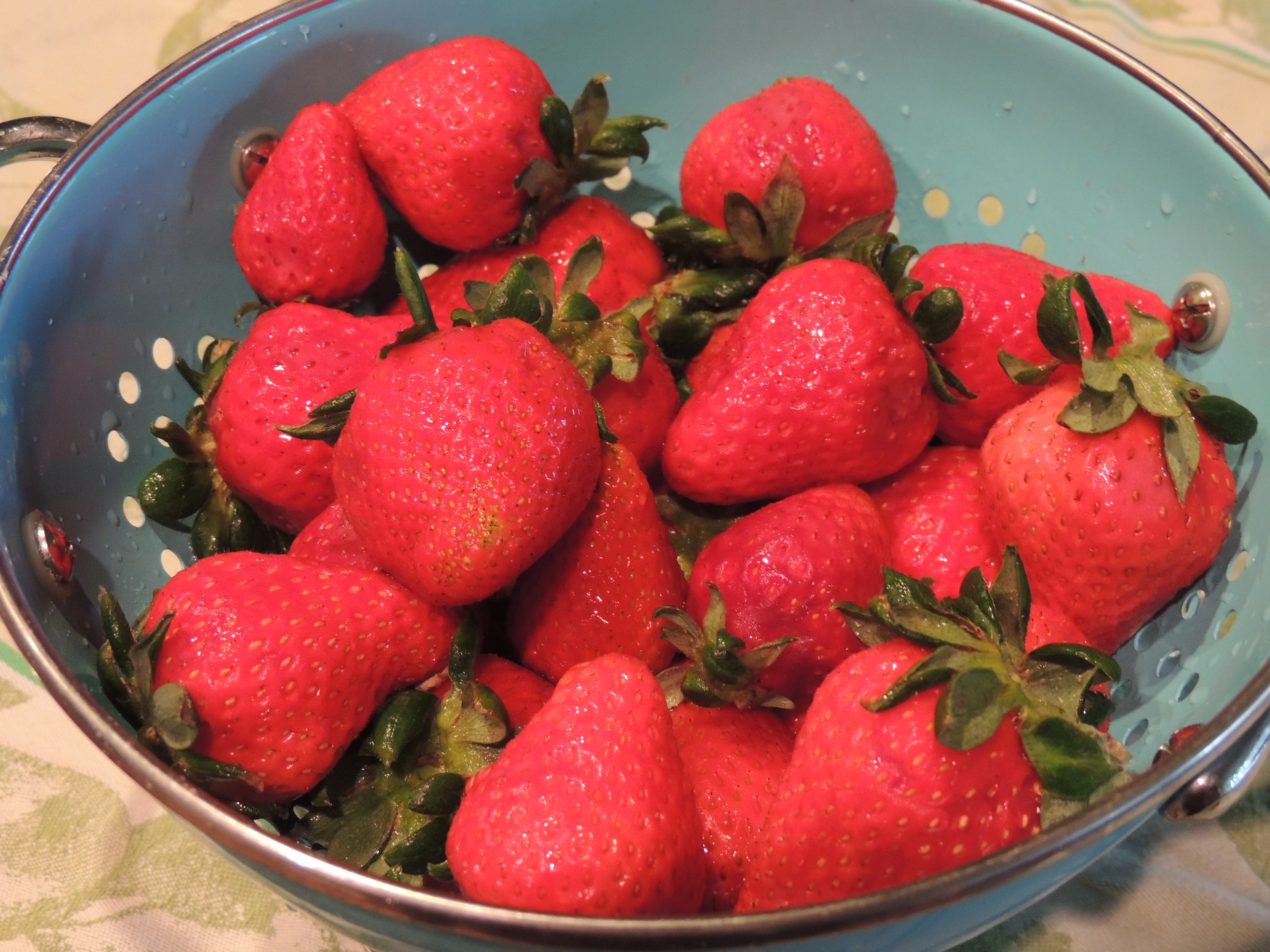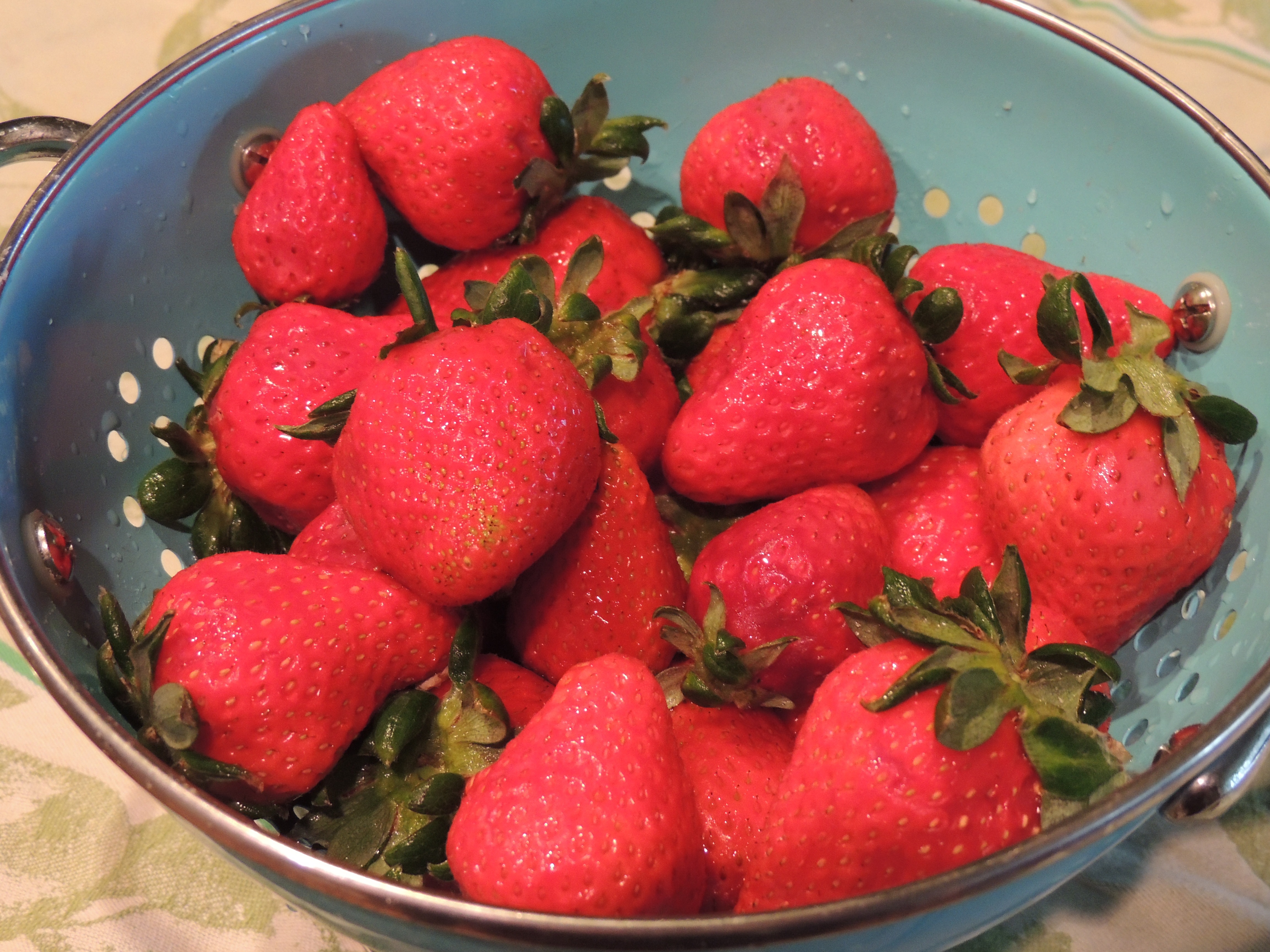 But, there's one little problem–strawberries go bad quickly. Don't buy them and forget about them, or you'll be sorry.  Check out our ideas for enjoying them.
~ Bobbi
Our newest favorite dessert, Lemon Ricotta Cake, is scrumptious on its own…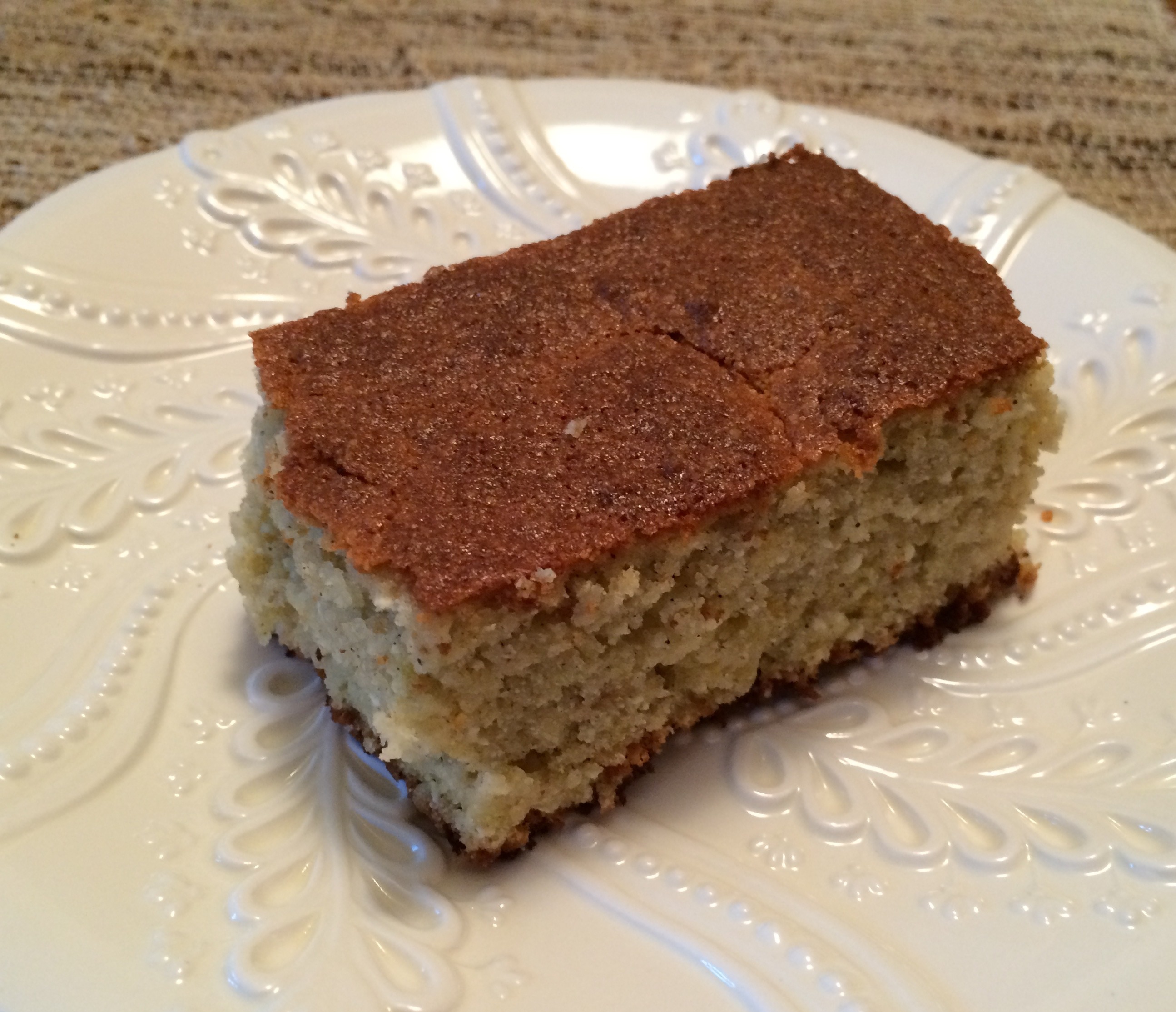 … but a dollop of whipped cream and a pile of strawberries takes it to a whole new level: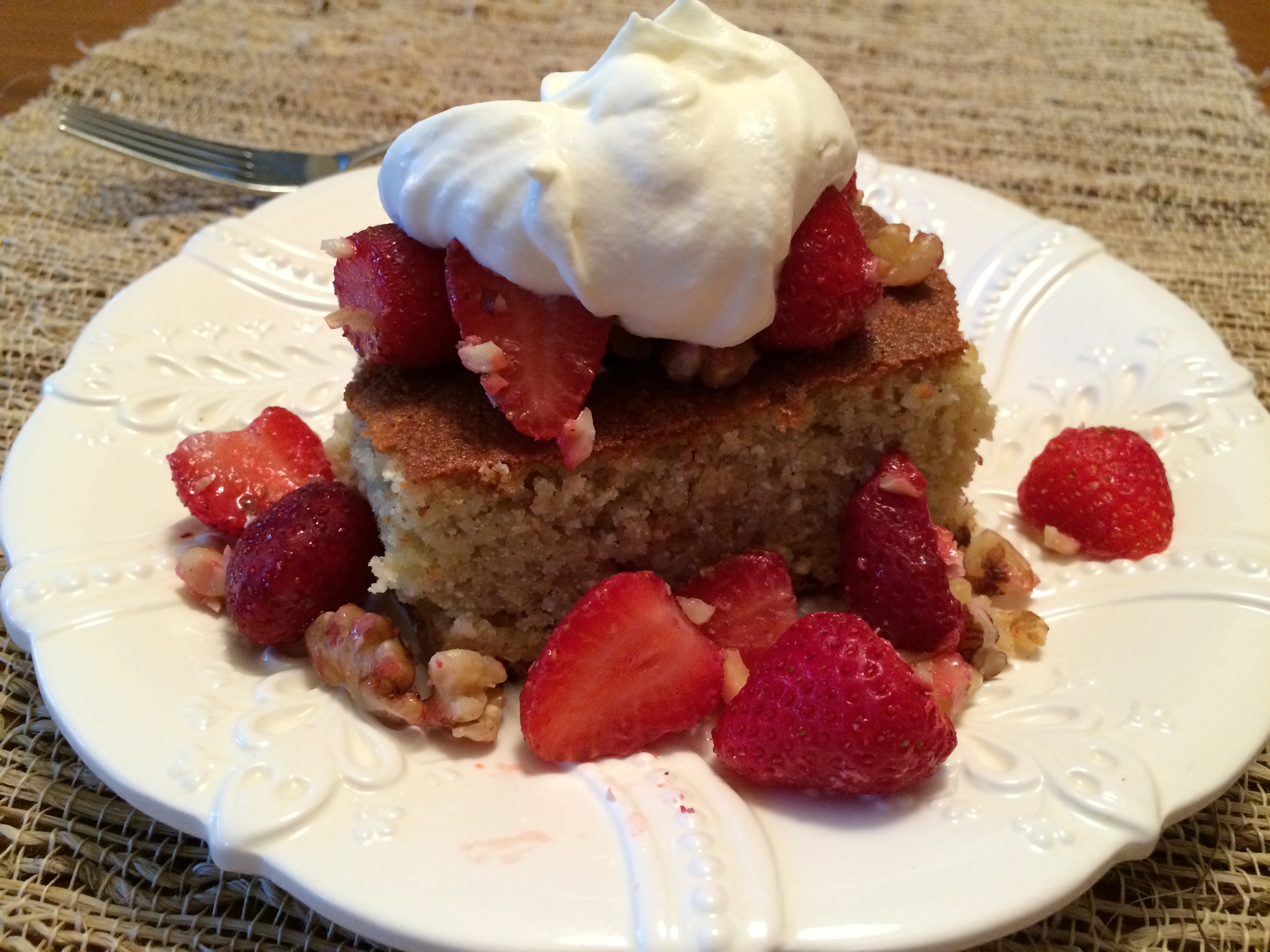 Strawberries are nature's pretty present to us. They're packed with vitamin C and provide amazing heart health benefits. The not-for-profit, George Mateljan Foundation, states:
Research on the antioxidant content of strawberries is providing us with stronger and stronger evidence about their ability to lower risk of cardiovascular disease. Study-by-study, the piece parts here keep adding up: after consumption of strawberries, there is less platelet aggregation, less lipid peroxidation, less malondialdehyde formation, and more free radical scavenging activity as well as activity of the enzyme paraoxonase-1 (PON-1). Increased activity of PON-1 is an area of growing interest in research on coronary artery disease since this enzyme is able to help break down (hydrolyze) lipid hydroperoxides (LOOH). Excessive presence of LOOH in the blood vessels can increase risk of damage to those blood vessels due to the highly reactive nature of LOOH. In these cardiovascular-focused studies, the amount of strawberries consumed per day has varied between approximately 2–4 cups, and the period of time required in order to see cardiovascular benefits has varied between approximately 10–30 days.
Furthermore, antioxidants in strawberries have been shown in studies to inhibit tumor growth and the proliferation of liver cancer cells. Other phytonutrients in strawberries may improve short-term memory and relieve pain and inflammation. They appear to help regulate blood sugar levels, provide calcium, magnesium, and potassium, and they simply taste great… all for 50 calories per cup! What's not to like? (Unless you're allergic to them, of course.)
Pile those juicy gems on top of our almond cake, which is nutritious in its own right. We use almond meal (or flour), a superb substitute for wheat flour in your baked goods. Cakes will be moist, rich, and even gluten-free! Although you can't simply substitute one for the other, there are many recipes designed to use almond meal. Keep in mind that it is fairly expensive, but the benefits are worth it! Here's a comparison of almond meal to wheat flour, based on 1/4 cup:
Almond Meal: 6 grams carbohydrates; 6 grams protein; 6% DV of calcium; 3 grams fiber; 130 calories
White Flour: 25 grams carbohydrates; 4 grams protein; 0% DV of calcium; 1 gram fiber; 124 calories
Whole Wheat Flour: 23 grams carbohydrates; 4 grams protein; 0% DV of calcium; 4 grams fiber; 110 calories
So what if there are a few more calories? You'll be filled up quicker, satisfied longer, and even obtain calcium!
In addition to our Lemon Ricotta Cake, we use almond meal in our Almond Gingersnaps and Almond, Fig, and Olive Oil Cake.
Need more ideas for strawberries? Try Pink Fluff, Chocolate Strawberry Ice Box Cake, or Lemon Ice Box Cake. Strawberries work well with Chocolate Cardamom Cake too! Try them in Strawberry Yogurt Pancakes or Strawberry Mint Citrusade. Toss a few strawberries in your salad too. Did we mention that we love strawberries?
We hope you have a berry healthy spring!
References:
http://www.whfoods.com/genpage.php?tname=foodspice&dbid=32
Bowden, J. The 150 Healthiest Foods on Earth. 2007. Fair Winds Press. Massachusetts.