If your significant other is a meat eater, here's a Valentine's Day menu he or she will really appreciate! And don't worry, it's easy to do!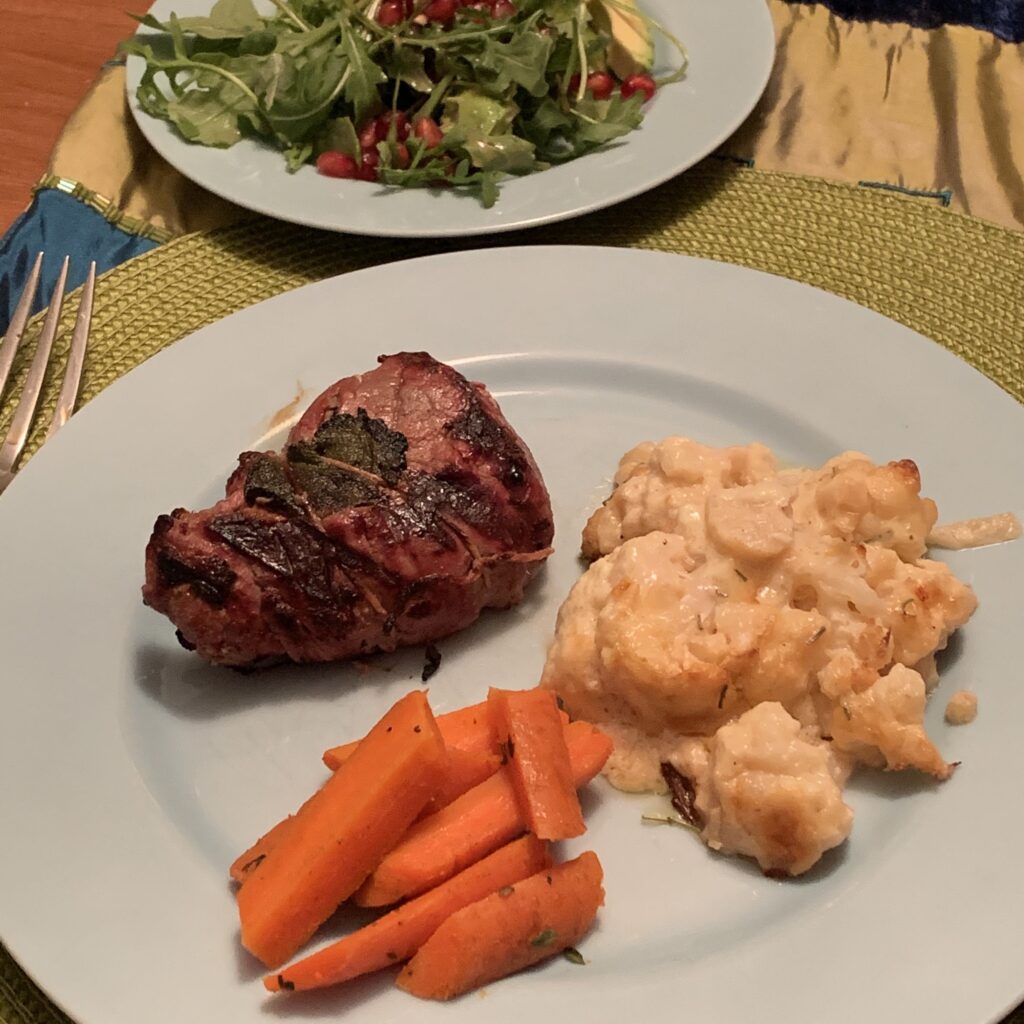 MENU
Red and Green Salad
Cheesy Creamy Cauliflower
Filet Mignon with Fresh Sage
Steamed Carrots with Butter and Thyme
Chocolate Ice Box Cake with Strawberries
Spend a little extra (it is a special occasion after all) and buy filet mignon. We recommend small cuts of 4 to 6 ounces.
Timeline:
You'll need to make the dessert the night before.
Put the cauliflower dish together and bake it when you're getting ready to cook everything else. You can even make it the day before and simply finish cooking it or heat it through on the day of, depending on your schedule.
While the cauliflower is in the oven, make the salad.
Prepare the meat, heat up the grill, then send your loved one outside to take care of that menu item.
While the meat cooks, steam some carrots then toss with a little butter and thyme.
Light the candles, turn on the music, prepare your plates, and enjoy!