We use 2 pieces of bakeware for all of our baking.
1. An 8-inch by 8-inch glass baking dish. This is Bobbi's Pyrex baking dish she uses for everything from Baked Shrimp Scampi to Black Bean Brownies. Rebecca and Greg have one as well. Our recipes are designed to fit into this size baking dish, which holds 2 quarts (or 8 cups).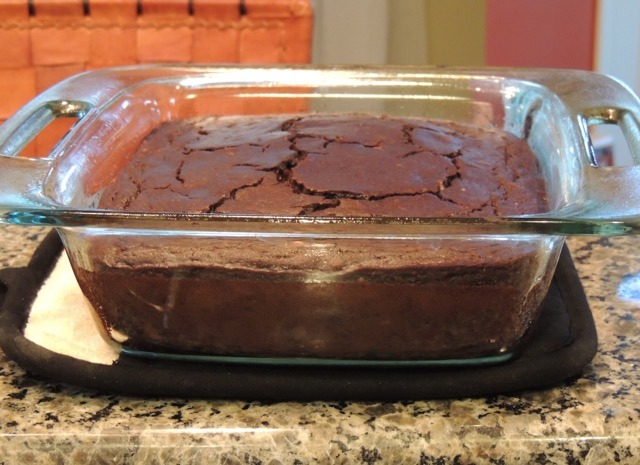 2. A metal baking (or cookie) sheet, about 10-inch by 15-inch, with sides. This is Bobbi's old one that she's had forever. It's a medium colored steel. Most have nonstick coatings today, which we try to avoid whenever possible. The newer coatings are supposedly less toxic than the older ones, but if you have a chance to claim an old metal cookie sheet that belonged to your grandmother, we highly recommend it! We use it for everything from roasted vegetables to Cookie Brittle.