What's for Dinner Tonight?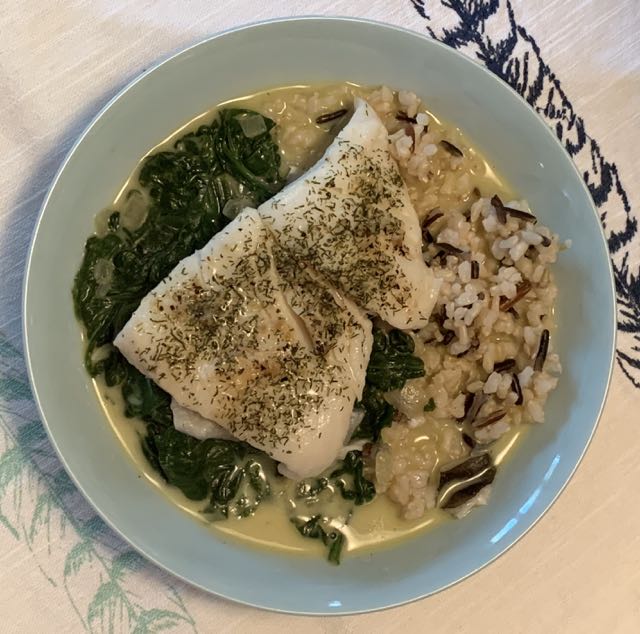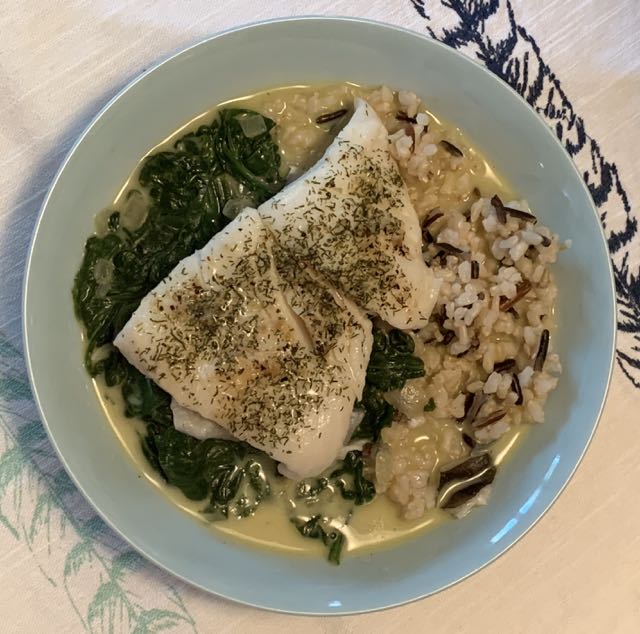 Steamed or Poached Fish
Coconut Spinach (recipe also in our cookbook)
Brown Rice
Dessert: Oatmeal Molasses Cookies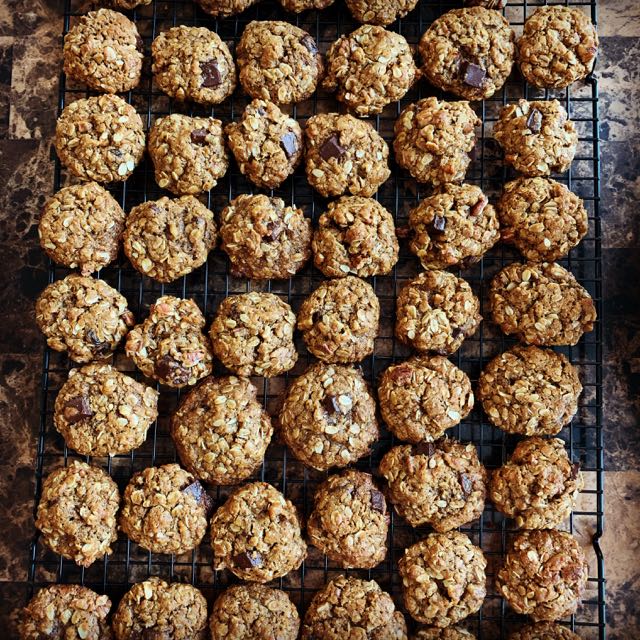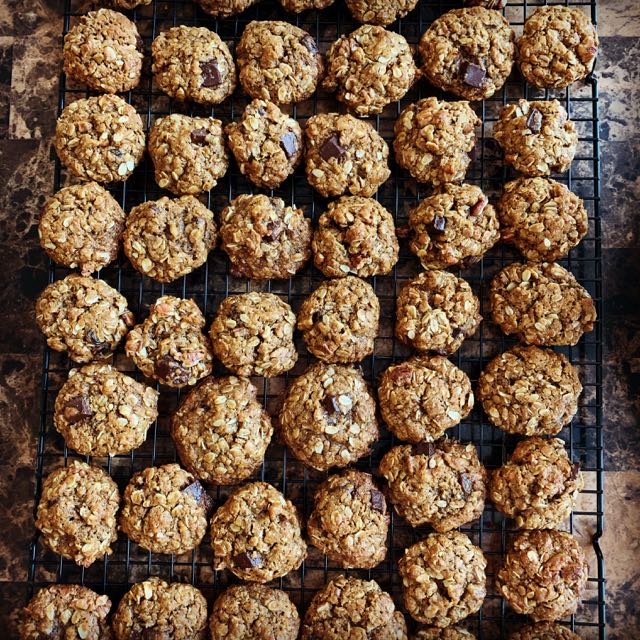 This menu reflects the Finite Foodie balance between sophisticated and familiar, and is easy enough to make for guests on a weekend or as a quick midweek dinner at home.
Put rice on to cook. (We actually made some the night before and simply heated up our leftovers.)
Start preparing Coconut Spinach when there are about 15 to 20 minutes left for rice.
As Coconut Spinach simmers, place water in a large skillet and bring to the point where it is almost boiling. Season fish with salt, pepper, and dill, then place in water to poach (see our recipe for poaching fish) or in a steamer or colander that is then set in or on top of the water and covered with a lid or foil. We used fresh halibut, but cod or any mild, white fish will work. Cook just until it flakes easily when pierced with a fork.
To serve, spoon about 1/2 to 3/4 cup rice on one side of a shallow bowl and an equal amount of the Coconut Spinach on the other side. Gently lay fish over it. Add a wedge of lemon or lime if desired.