Officially, barbecue season starts with Memorial Day, but for many of us the real kickoff is July 4th. This is the perfect time to invite friends over for fireworks, games and fresh produce galore! And what better way to celebrate the 4th than with a "berry" patriotic dessert?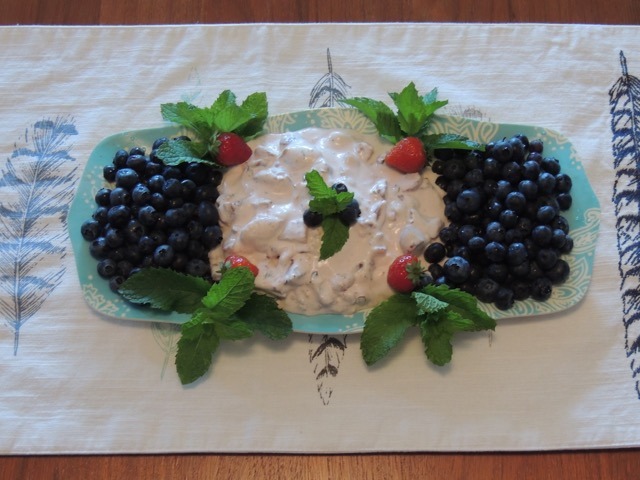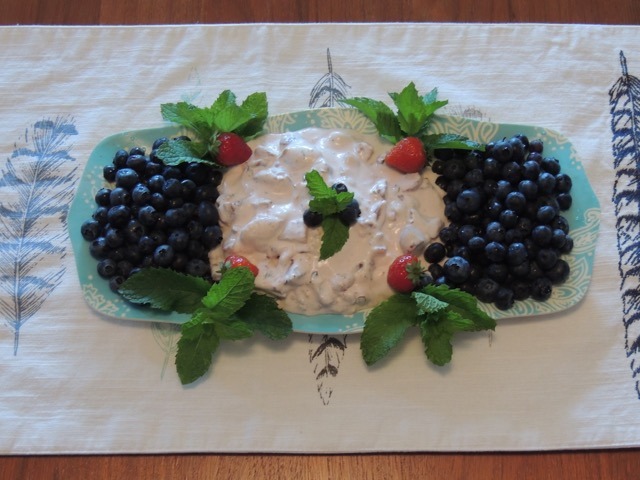 When you're cooking for a crowd, we recommend keeping the dishes as simple as possible. For dessert, combine blueberries and strawberries with vanilla ice cream, or whip up some Pink Fluff and decorate the platter with berries and mint, as pictured. This is the time of year when berries are plentiful and sweet (in most of the continental US anyway), so take advantage. There's no need to stress over dessert, when simple berries can steal the show!
P.S. Pink Fluff with Blueberries also makes an impressive dessert to bring to a cookout. Let your creative juices flow as you assemble your own version. Cover with plastic wrap and keep chilled. If you're afraid your friends won't have room in their refrigerator, pack an ice chest with ice and place the platter on top.