After reading numerous, alarming articles about how much plastic we humans are using and discarding (see this article), it's becoming more and more obvious that we really need to start at the beginning of the chain and simply not use plastic in the first place. Of course, that's not so easy, so we decided to start with small steps.
We began by increasing our awareness of the plastics we were throwing in the trash and recycling bin. Did you know that much of our recycling is not actually recycled, but ends up in landfills? See this article. We made mental notes, and when we went to the store, we tried to come up with alternatives that were not stored or wrapped in plastic, recyclable or not. These were items we would be purchasing anyway so there was no additional cost involved unless the item was more expensive. We wanted to see what we could change without buying additional reusable bags and containers (although we suggest you do that too).
One obvious choice was to give up liquid hand soap that is dispensed from a plastic container with a non-recyclable plastic pump, and go back to a simple bar of soap wrapped in paper. That's actually less expensive too, so it's a win-win!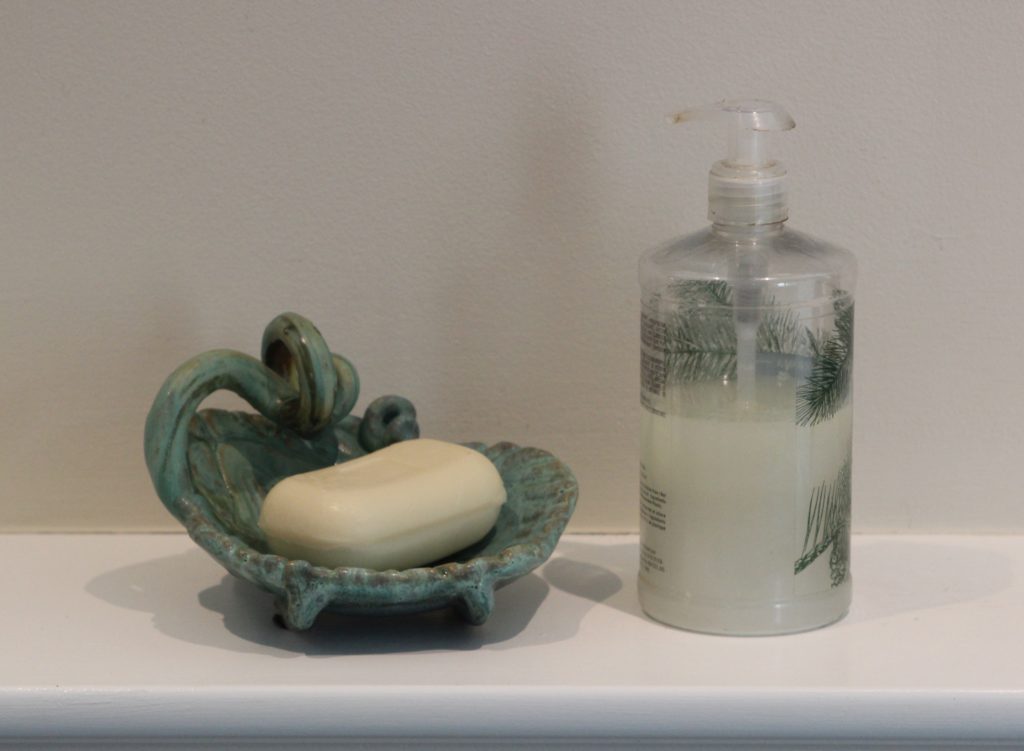 While focusing on cleaning products, you might also want to consider using concentrated cleaners that come in a large container (preferably not plastic) and thus reduce waste. We love our Shaklee cleaning products, and are yet to find any other environmental- and people-friendly brands that are as effective. Check out their plastic-free, 5.5-lb. box of laundry detergent. We buy their bleach-free laundry whitening powder and their concentrated dishwashing liquid as well. Rebecca has had her 16-ounce bottle of Shaklee's organic cleaning concentrate since she was in college, and regularly uses it to mix up window cleaner, all-purpose cleaner, and grease-cutting cleaner, just like her mom does. Although these are packaged in plastic bottles, they last almost forever, so that's how they reduce the amount of plastic garbage you generate. If you need to know the name of a distributor, we can give you one. Send us an email.
You can find more swaps in your bathroom and kitchen. In the picture below, we show a few examples. Instead of a plastic tube of lip gloss, we found a small glass container by Beautycounter. This is another product we don't distribute ourselves, but would be happy to refer you to someone. We even discovered a fabulous spray bottle (glass) of Weleda deodorant, purchased online from Vitacost.com. It comes in Sage or Wild Rose, which smells wonderful and works very well, too. Instead of buying a package of  dried legumes or grains, choose the same thing from bulk dispensers at your grocery store. Be sure to use a paper, not plastic bag. In place of packaged sliced lunchmeat or cheese, have it sliced at the counter and wrapped in butcher paper. You can do this at the meat and fish counters too, but you might need to make a special request that they NOT put it in a plastic bag. Also pictured below is an example of how to choose a grocery item (like peanut butter) that comes in a glass vs. plastic jar. We have even purchased cute little glass pots of yogurt at the grocery store (or make your own at home) and local milk stored in a glass bottle with a deposit.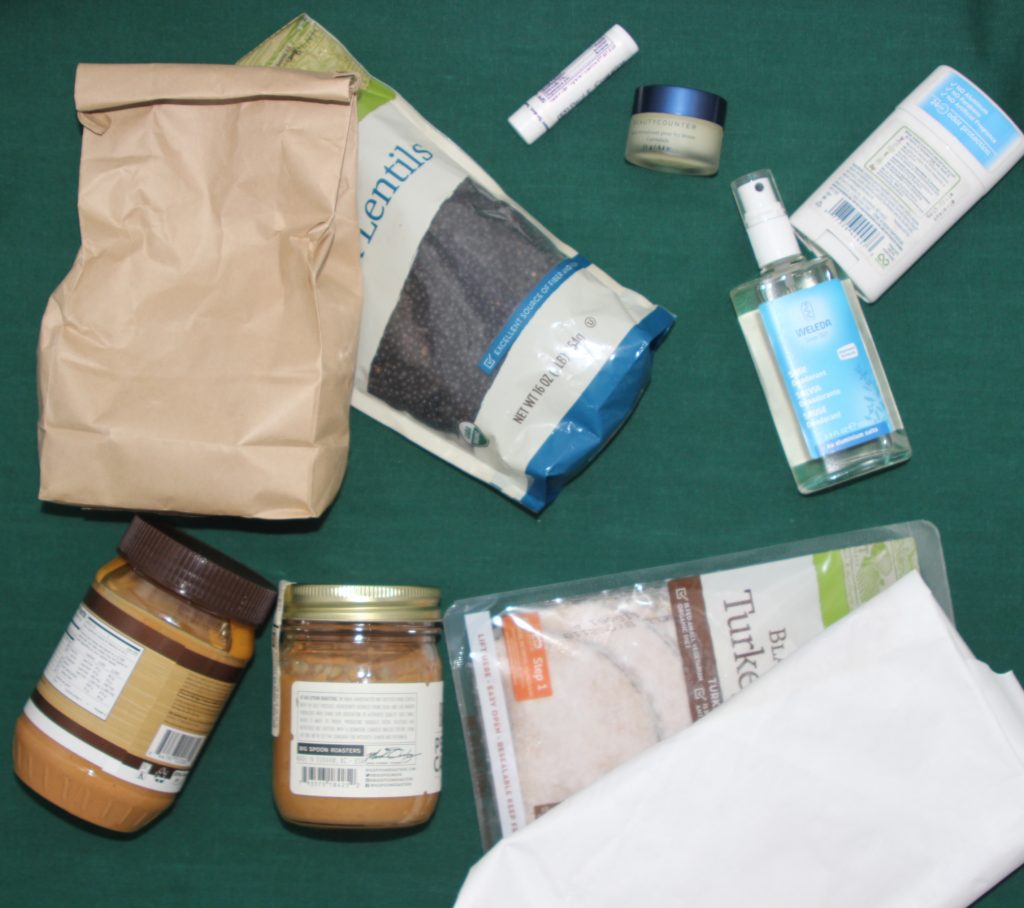 We've already thought up a few more ideas, which we'll share in posts to come. Have you found other small ways to make a big difference? We'd love for you to share them in the comment section below. Thanks!